2017
Welcome to the Atlantis Short Story Competition
"I don't believe you have to be better than everybody else.
I believe you have to be better than you ever thought you could be." -Ken Venturi

>> International Call For Entries - Writers from all around the world are welcome <<

1st PRIZE: $300 + IN-DEPTH FEEDBACK
2nd PRIZE: $100 + IN-DEPTH FEEDBACK
3rd PRIZE: $50 + IN-DEPTH FEEDBACK
TOP 15: IN-DEPTH FEEDBACK
TOP 40: NAME AND SHORT STORY'S TITLE POSTED ON WEBSITE

***EVERY PARTICIPANT: BRIEF COMMENT AND EVALUATION TABLE ***
** DETAILED CRITIQUE AVAILABLE FOR ALL PARTICIPANTS **
Atlantis Short Story Contest 2017
Early Bird Deadline: December 18, 2017.
Regular Deadline: February 25, 2018.
Announcement of the winners: April 15, 2018.
November 14, 2017:
Now in its seventh year, the Atlantis Short Story Contest *2017* opens its gates.
Authors from all around the world are welcome to enter the one and only contest
that offers a critique for every participating story!


You can submit your short story here ! To view the guidelines, click here !
Quick & Easy Submission Process
What participating writers say about us. Read here
JULY 24, 2017:
Dear valued writers:
We are proud and delighted to share the news of one of our finalist's most recent
successes! Mara Blazic' fiction is pleased to having been long listed in two contests:
A story called
Bionic Girl
has been long listed in the Bath Short Story Award
in the U.K. It made it to the top 48 out of more than 1,000 world-wide entries.
The same story was also in the top 50 in the Bristol Short Story Prize in the U.K.
It was a 'notable contender' for that contest's long list. The contest received 2,000 entries.
-The Atlantis Short Story Contest
****************************************************

March 30, 2017:
The Atlantis Short Story Contest 2016 (219 short story entries) PROUDLY PRESENTS...
TOP 15:
1. Chelsey Evans - Asylum Albuquerque, NM, USA
2. Erica Williams - The Holding of Violence (non-fiction) Melbourne, Australia
Read Erica's winning story here
3. Sophie Allen - The Unraveling Canberra, Australia
4. Katarina Graah-Hagelbäck - Facing Façades Malmö, Sweden
Read Katarina's winning story here
5. Paul Duffy - Voltage Dublin, Ireland
6. Daniel Norrish - A Certain Type of Artist. The True Story of Moondyne Joe. (creative non-fiction)
Read Daniel's winning story here (as well as his 2014 winning entry and highly commended read entitled "You")
7. Anjarna Lake - Just Shoot Me Perth, Western Australia
Read Anjarna's winning story here
8. Dr. Arthur Klepfisz - THE CICADA SKIN Melbourne, Australia
Read Arthur's winning story here and Buy his novel called "AN EYE FOR AN EYE HERE" here (free delivery worldwide)
Learn more about the author and his novel here

9. Mashie Stander - Andi
10. Sandra Blair, MD - Raw Chicken Austin, TX, USA
Read Sandra's winning story here
11. Maxine Backus - Waving as they go (non-fiction)
12. Sara Strickland - Snapshots of a Catholic
13. Myra Koch - Wavedancer Sydney, Australia
Read Myra's winning story here

14. Tommy Forbes - Gary the Monster
15. Gabriela Theodora Bantaș - Pursuer of the Universe Bucharest, Romania
Read Gabriela's winning story here

TOP 16 - 40:
16. Jessie Tu - This is how you build a house
17. Mara Blazic - French Toast In Suburbija Adelaide, Australia
Read Mara's winning story here
and read another fascinating story (won second prize) by Mara, published in the On Dit Creative Writing Anthology
18. Howard Englander - Fish Story Chicago, Illinois, USA
Read Howard's winning story here
You are invited to read his weekly blog posts in the Chicago Tribune here

19. Margot Ogilvie - The Best Story Victor Harbor, South Australia, Australia
Read Margot's winning story here
20. Erin Bauer - Christmas Belles Lincoln, NE, USA
Read Erin's winning story here

21. Charanjeet Singh Minhas - Thanedar Sahib (creative non-fiction) Newark, Delaware, USA
Read Charanjeet's winning story here

Read Charanjeet's story "Oh, Boy!" in the "Eastlit" journal
22. Terrence Dunn - As the waves make towards the pebbl'd shore
23. N.J.Bayley - A Dog Called Tesco
24. Judy S. Richardson - GRACE WILL FIND YOU Richmond, VA, USA
25. John Hoepfner - The Tale of Magic Pixie Dust Appleton, WI, USA
Read John Hoepfner's winning story here
26. Anjarna Lake - Lucky Me Perth, Western Australia
Read Anjarna's winning story here
27. Denis Berckefeldt - KENNY Denver, CO, USA
Read Denis' winning story here
28. David Campbell - Belonging Ocean Grove, Victoria, Australia
Read David's winning story here

29. Karen Bailey - Southwest from Venus (non-fiction) Halifax, Nova Scotia, Canada
Read Karen's winning story here
30. Robert Laird - The Perfect Witness
31. Patricia Hilton-Johnson - Broadway Illuminations Cottisford, UK
32. Marina Cid - UNWRAPPING JANI
33. Niamh MacCabe - Memorising the Skylark Leitrim, Ireland
34. Noel Owen - St. Thomas Church Parking Lot
35. Stephanie Hoskin - Fairy Tale Threads (based on true events) Burringbar, New South Wales, Australia
Read Stephanie's winning story here
36. Jessie Tu - Story
37. Joseph Howard - The Sadness in the Sweet Wake Forest, NC, USA
38. Fiona Jones - Burning Agnes (non-fiction)
39. Christine Webb - The Intern Kalamazoo, USA
Read Christine's winning story here

40. Andre Gouyneau - Chairs and Company Dumbéa, New Caledonia, France
Read Andre's winning story here
You are invited to read "A Last Word" here
HONORABLE MENTIONS
(in alphabetical order)

Alexandra Lehmann - Moments Christchurch, New Zealand
Read Alexandra's winning story here
Alison Miller - Lightning Twice: A Tale Of Two Daughters (non-fiction) Sydney, Australia
Britnie Jasmine Johnston - A WINDOW OF OPPORTUNITY Melbourne, Australia
Cecilia Polisena - The Murderer's Song (Fiction, although based on true events…) Buenos Aires, Argentina
Read Cecilia's winning story here

Daniel Norrish - Akubra: An Australian Bushman's Hat.
Darren Cray - The Hunt
Eamon Doggett - A Bus Journey
Read Eamon's winning story here
Emily Brugman - Cooper's Red Byron Bay, Australia
Read Emily's winning story here

Henry Plunkett - Drive-by Perth, Australia
Jack Ratliff - Velvet Balls (creative non-fiction) Santa Fe, NM, USA
Read Jack's winning story here

Judy Mayhew - The E&N Qualicum Beach, BC, Canada
Kimberlee Esselstrom - It Only Takes a Second (non-fiction)
Leon Stokes - Bloodlines: A Story of Fortune and Faith (non-fiction)
Niamh MacCabe - Forever Four Stone Walls Leitrim, Ireland
Sandra Blair - Sun, Rain, Snuggle Down Austin, TX, USA
Read Sandra's winning entry here

We would like to thank all participants for the multitude of quality submissions.
The majority of participating writers come from English-speaking countries
such as the US, Australia, Canada, the UK, and New Zealand. We applaud the
unprecedented originality in terms of the compelling themes, unique narrative styles, and
intriguing characters featured in the submitted entries. This contest was the most competitive
in six years and it was a challenge to narrow the list down to 40.
We encourage the authors of the top winning short stories to allow us to publish their entries right here
on the website of the Atlantis Short Story Contest. Kindly use the contact form to let us know if
we have your consent to publish your entry. You retain the rights to your story in any case.
If you like, let us know where you come from (city, country), so we can add this information
to the list of the winners. The winning authors also receive an e-mail shortly that touches upon these matters.
Once again, we are amazed at the superb quality of the submitted entries.
Congratulations on your outstanding work! The Atlantis Short Story Contest mentors
and fosters talent and we are looking forward to promoting longer works such as your novels
on our website. A few hundred users visit the website each week, thus, do not miss out
on this opportunity!
We are proud to promote the published work of the participating writer Isabelle Dupuy.
You can read Isabelle's story in "Litro," a London-based literary magazine.
****************************************************
older posts:
March 10, 2017: This is the last status update for the 2016 contest. The date has been set -- the winners
will be announced on the website on March 30, 2017 (7 AM, UTC-5). Since many of our participants come from all
around the globe, our valued participating writers can be sure to see the results on this specific day and time
without having to check the website repeatedly on said day. There are many impressive entries and the feedbacks
demonstrate the effort and time every one of you has devoted to her or his entry.
We are also very excited about the reception of the feedbacks and that is why we would appreciate it if you share
your praise and criticism in your reply.
Information on how to enter the Atlantis Short Story Contest 2017 will appear here soon after the announcement
of the winners.
Thank you for your attention!
****************************************************

JUNE 09, 2016:
Now in its sixth year, the Atlantis Short Story Contest *2016* opens its gates. Authors from all around the world are welcome to enter the one and only contest that offers a criqitue for every participating story!

You can submit your short story here !
Quick & Easy Submission Process
Deadline: November 30, 2016.
Final extended deadline: December 11, 2016 - 23:59 ET (US)
The contest is closed now. Thank you for the overwhelming response!
Wishing you a Merry Christmas, and a Happy New Year with
joy, love, success, and memorable moments!
Watch this space for all the updates!
We are pleased to announce that the deadline has been extended To view the guidelines, click here !
up to December 11, 2016, in response to numerous requests and
due to the increased interest in the Atlantis Short Story Contest.
What participating writers say about us. Read here
****************************************************
****************************************************


The Atlantis Short Story Contest's winning participant Edmund Jonah managed to have
his novel published. YESHUA! is an outstanding literary piece that proves one more time
that the law of hard work is no secret. By carefully adding bits of the story's skeleton and
revising them with exceptional perseverance and dedication, Edmund Jonah surely rendered
a work worth to take a look at. Grab your copy here !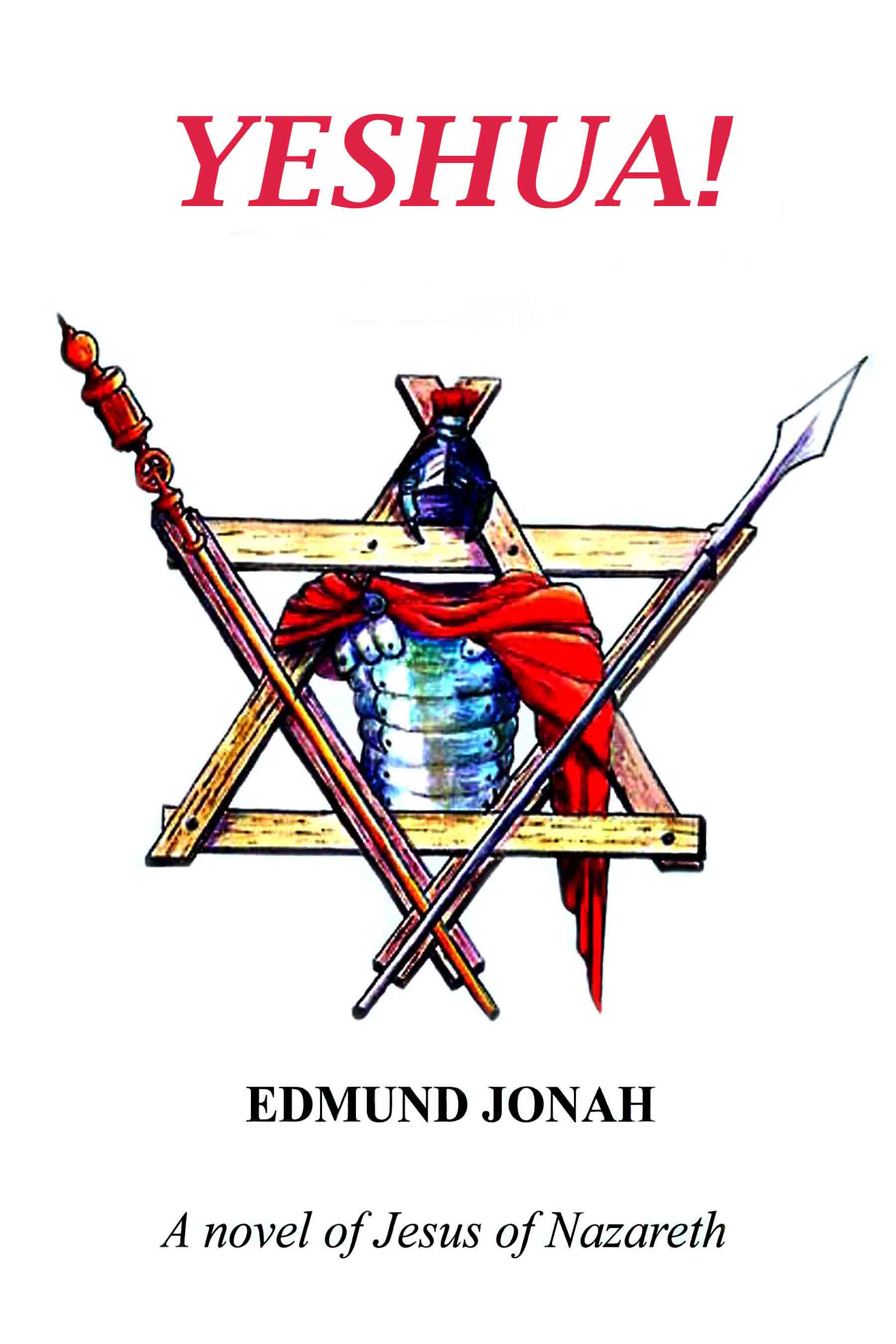 YESHUA! is a re-creation of the life of Jesus, from a new and unique perspective.
Set in Roman-occupied Israel, it places the charismatic preacher in the political context of that
turbulent time when Messiahs sprouted like mushrooms after rain! We meet on terms of great
intimacy the people who fashioned his mind and personality:

YOSEPH, his kind and beloved father, brutally killed by the Romans;
MIRIAM, his practical mother, who is unable to understand her firstborn;
YACOV, the brother who resents him but appreciates his knowledge;
YOSSI, the brother who adores him but cannot accept his philosophy;
YOCHANAN THE DIPPER, who leads him into the central drama of his life;
MIRIAM OF MAGDALA, who loves him passionately but cannot possess him;
SIMON PETER, whose loyalty to him is put to the extreme challenge;
CAIUS, the Centurion who befriends him and then must execute him;
PONTIUS PILATE, the Roman Governor, who convicts him, thus sweeping this epic to its powerful and startling conclusion.

Selected reviews:
"Edmund Jonah has created a spellbinding masterpiece. "YESHUA!" begins with a young
Jesus who grows into the dynamic force that created Christendom and changed the world irrevocably.
Jonah, an Israeli, knows his topic in breathtaking detail, blending his own writing with scriptural
writings into a thoroughly believable narrative. Dramatically and effectively woven into the story
is the on-going political and violent tension between the Jews and the Romans, in the midst of which
this man comes to vibrant, thrilling life. "YESHUA!" is historical fiction at its best."
-Andrew O'Hara, Jimston Journal, USA.

"Yeshua!'s" greatest strength is that it requires the reader to think about the very foundation stone
of his moral and spiritual culture and accept that it has no real supernatural basis; that the Messiah was not,
in any sense, what Western culture understands. This is a quietly corrosive attack, like the sea, and therefore,
something deep inside the Westerner is alarmed by it. This quality will one day make it an important book.
-Conor Corderoy, Agent &Author, U.K.

About the author: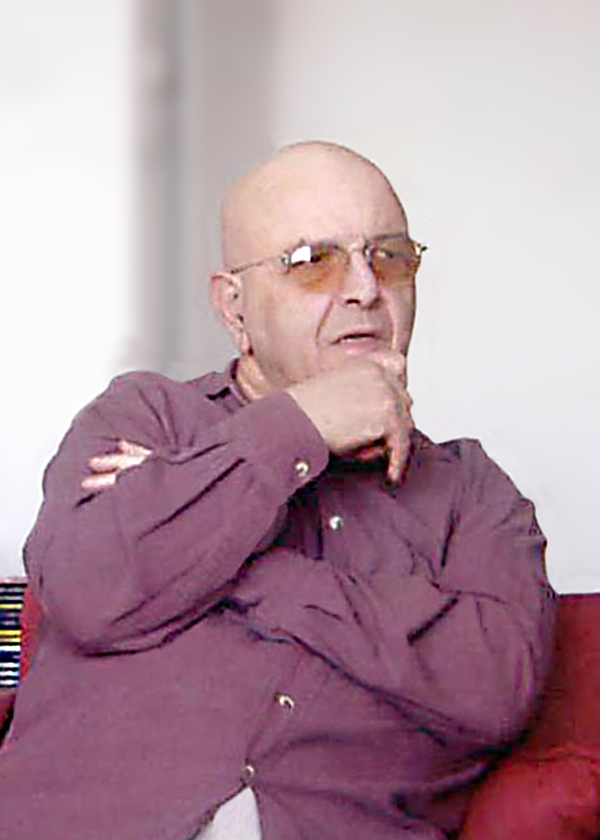 The author was born in Calcutta, India, the second of two sons of Iraqi Jewish origin, and educated by
Belgian and Canadian Jesuit priests from whom he got his interest in Jesus. He moved to London, England at
the age of 22; then 10 years later to Tel Aviv, Israel, where he now lives.
The figure of the Christianized Jew fascinated him and this book is a labour of love that took more than three
decades to bring to as close as he hoped it would be.
He has taken two courses in creative writing, one in London and one in Israel. He lectures very successfully
on "Yeshua ben Yosef, the Jew who became the God of the Christians – How did it happen?" The lecture
enlarges on the scope of the book by explaining how Christianity really got started.
He has had several stories, poems and articles published, as far afield as in Canada, New Zealand, India,
U.K. the USA and Israel.
****************************************************
DECEMBER 01, 2014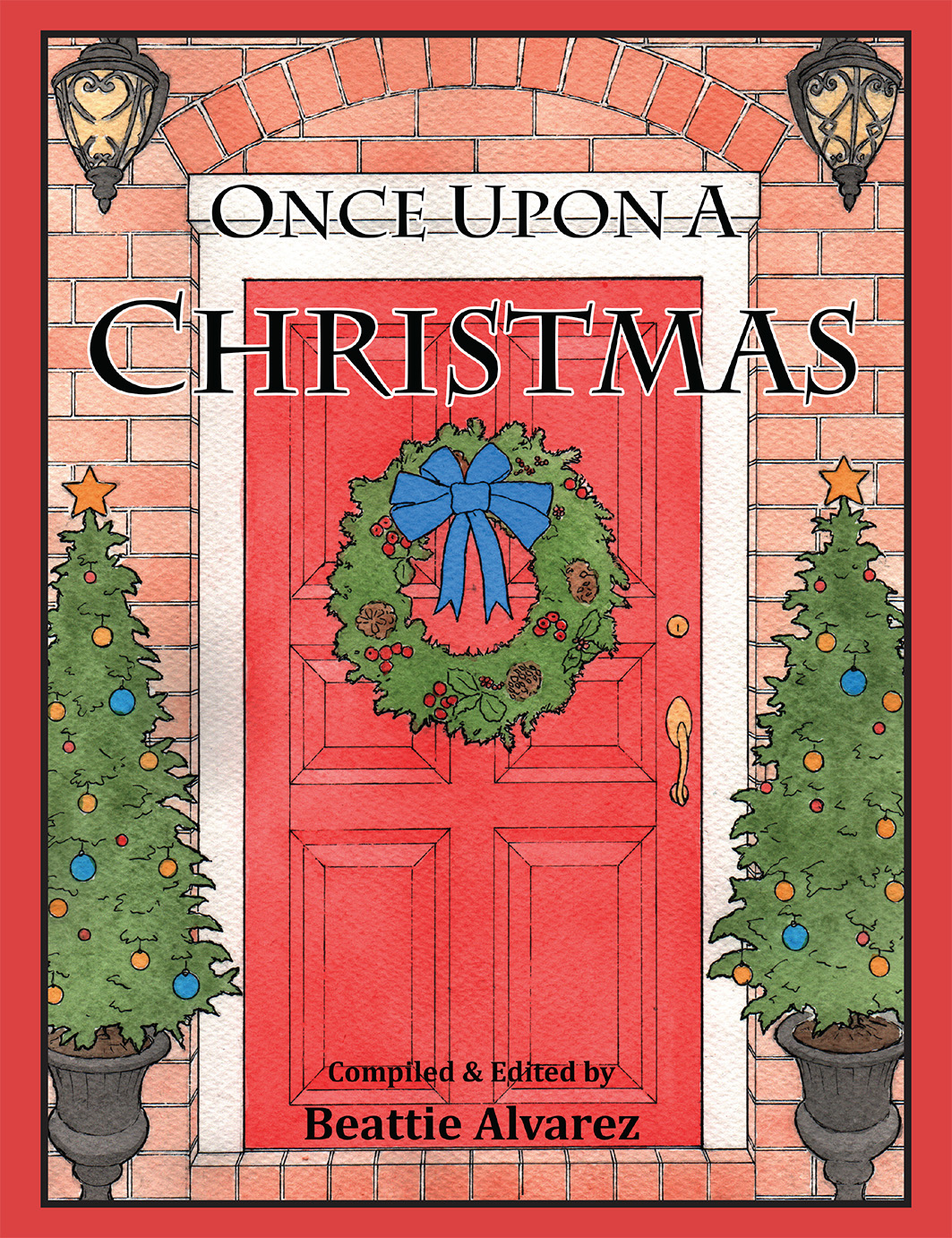 With Christmas closing in, what could be better than curling up with a good
book reflecting that cordiality we all cherish at this time of the year.
After all, isn't Christmas a dive into the real realms of familiarity, joviality,
and tranquility?
If there's one way to tap into our memory and bathe in moments when we
were children, it is reading a book. Only literature is able to conjure our good ol'
memories, as it eternalizes memorable moments, ideas, and emotions,
stirring our fantasy.
Participant Beattie Alvarez is the editor of Once Upon A Christmas featuring a magical Christmas mix of stories, poems, memoirs and
illustrations from some of Australia's favourite children's authors and illustrators, as well as emerging new talent, and some special guests
from overseas. From the funny to the ghostly, fantasy to adventure, from peace and love to action and the unexpected, from recipes to
carols, whether you dip in or devour, read aloud or read under the covers, there's something in this beautiful lavish book for everyone to enjoy.
Featuring Duncan Ball, Ursula Dubosarsky, Kate Forsyth, Sally Rippin, Susanne Gervay, Michael Pryor, Kim Gamble, Stephen Axelsen,
Pamela Freeman, Libby Hathorn, Nette Hilton, Juliet Marillier, Adele Geras-and many many more fantastic authors and illustrators! Christmas
Press will donate a percentage of the proceeds from this book to Room to Read, an innovative global non-profit which seeks to transform the
lives of millions of children in ten developing countries in Asia and Africa by focusing on literacy and gender equality in education.'
It is available online, but not through Amazon. You can find it at:
http://www.booktopia.com.au/once-upon-a-christmas-beattie-alvarez/prod9780992283858.html
http://christmaspresspicturebooks.com/buying-our-books/
http://www.grannyfi.com/toy-cupboard.html#!/Once-Upon-a-Christmas/p/43536909/category=8815609
http://www.ebay.com.au/itm/like/291265738399?limghlpsr=true&hlpv=2&ops=true&viphx=1&hlpht=true&lpid=107&chn=ps
http://www.berkelouw.com.au/new-book/once-upon-a-christmas/9780992283858/buy-online
http://www.coop.com.au/bookshop/show/once-upon-a-christmas-alvarez-beattie/9780992283858/
****************************************************
What do you exactly gain by entering the competition?

Every submitted short story is professionally evaluated. The salient point is that we allow you to see what
we think about your short story. We write for every participant's short story a brief, insightful comment
(approx. one page) and include an evaluation table which gives you a quick overview about the strengths and
weaknesses of your work.

The Top 3 participants are awarded with cash prizes. (see above)

The Top 15 participants will get in-depth feedback (2 - 4 pages, depends on the story's length).
The Top 15 participants have the option to get their story published on our website.
At the end of the contest the author will be asked, if she/he wants her/his story to
be published on the website.
In the case that the author wants her/his story to be removed from the website later on,
she/he can write us an e-mail to inquiry@atlantis-shortstorycontest.com .
Her/his short story promptly will be removed then.

The Top 40 participants will be posted on the website with their story's title, name
(and a sharp two-sentence logline, if they want). The author retains all rights to her/his work.


****************************************************
As a writer you probably do not get the attention you expect and deserve. It is often the case that the family
and friends do not appreciate your dedication to writing at all.

But writers want to be heard, right? Why else should they sit and carefully type each character. Word by Word.
Sentence after sentence. Writing allows you to create entire worlds and therefore it would be a real pity if
nobody got the reading pleasure and the opportunity to proceed your thoughts and ideas.

As an unpublished author of fiction work, it is pretty difficult to actually live long enough to experience your
'lucky break'. You're an unpublished short story writer with the ambition of eventually getting your
work published, or you're an screenwriter, a poet or a playwright, etc. To break in, to get your lucky break
without having contacts in the industry, your work of fiction does need to be excellent, otherwise a
pitching (brief oral presentation: 'What is your work about?') opportunity is a lost shot.

Honest feedback really improves the quality of your work and consequently the chances of being heard.
Our goal is to offer a short story competition that provides insightful feedback that the writer can benefit from.
We want to give everybody the chance to become better, as it does not rarely happen that writers are not
ready when the job comes by.
****************************************************