2015
Welcome to the Atlantis Short Story Competition
"I don't believe you have to be better than everybody else.
I believe you have to be better than you ever thought you could be." -Ken Venturi

>> International Call For Entries - Writers from all around the world are welcome <<

1st PRIZE: $300 + IN-DEPTH FEEDBACK
2nd PRIZE: $100 + IN-DEPTH FEEDBACK
3rd PRIZE: $50 + IN-DEPTH FEEDBACK
TOP 15: IN-DEPTH FEEDBACK
TOP 40: NAME AND SHORT STORY'S TITLE POSTED ON WEBSITE

***EVERY PARTICIPANT: BRIEF COMMENT AND EVALUATION TABLE (altogether about 1 to 2 pages)***
****************************************************

APRIL 27, 2016:
The winning short story entries of the Atlantis Short Story Contest 2015 have
been selected. This year turned out to be a very competitive contest and we are
delighted to see how many gripping stories have been penned by aspiring
authors. It was passion and perseverance that gave rise to this outstanding roster
of well crafted short stories. But we do not want you to wait any longer, please
click here to view the Winners of the Atlantis Short Story Contest 2015.
Further information about the Atlantis Short Story Contest 2016 will be
published here in the beginning of June at the latest.

****************************************************
****************************************************

JUNE 21, 2015:
The Atlantis Short Story Contest *2015* opens its gates. Authors from all around the world are welcome to enter the one and only contest that offers a criqitue for every participating story!

You can submit your short story here !

Deadline: November 30, 2015.
To view the guidelines, click here !


****************************************************
****************************************************
DECEMBER 01, 2014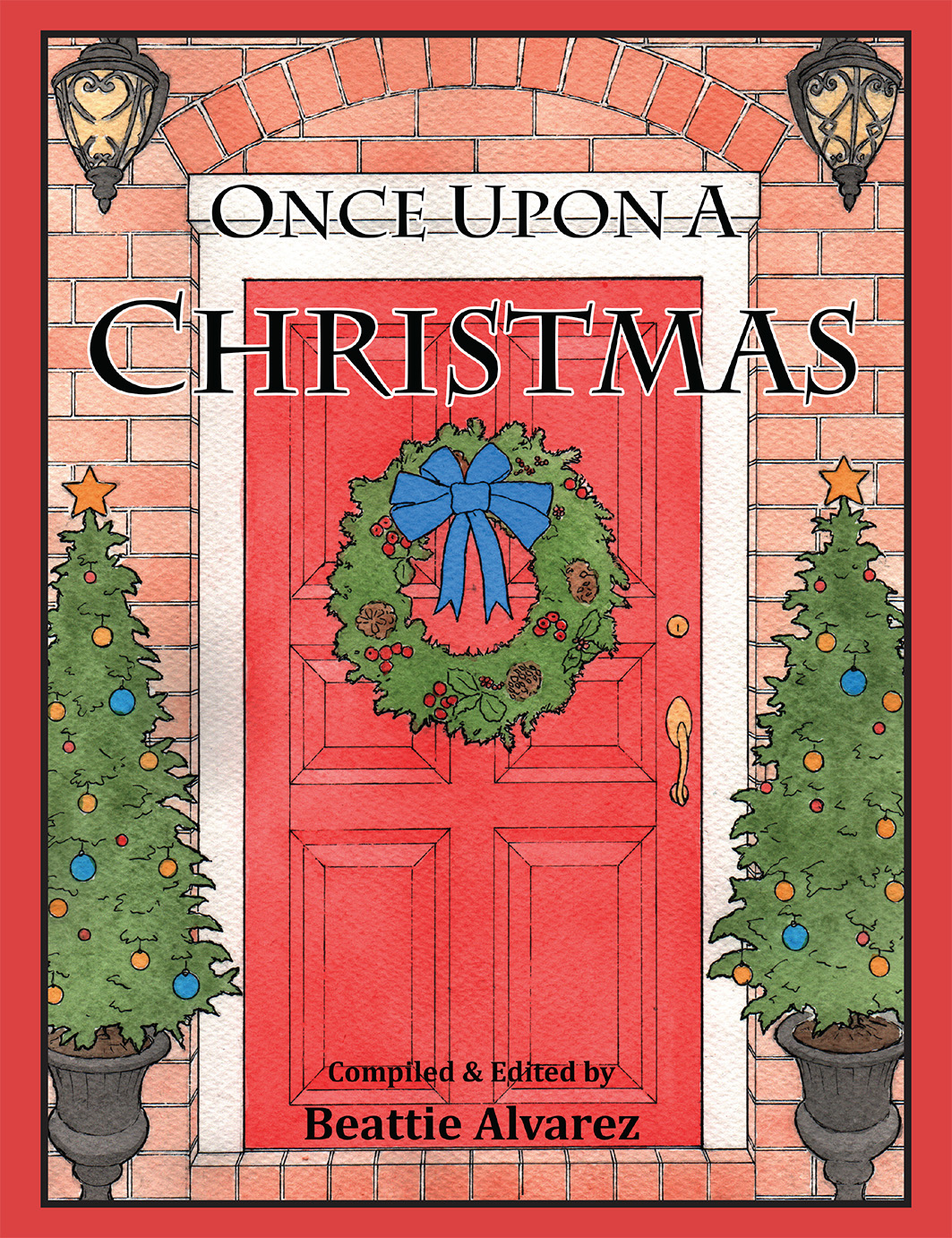 With Christmas closing in, what could be better than curling up with a good
book reflecting that cordiality we all cherish at this time of the year.
After all, isn't Christmas a dive into the real realms of familiarity, joviality,
and tranquility?
If there's one way to tap into our memory and bathe in moments when we
were children, it is reading a book. Only literature is able to conjure our good ol'
memories, as it eternalizes memorable moments, ideas, and emotions,
stirring our fantasy.
Participant Beattie Alvarez is the editor of Once Upon A Christmas featuring a magical Christmas mix of stories, poems, memoirs and
illustrations from some of Australia's favourite children's authors and illustrators, as well as emerging new talent, and some special guests
from overseas. From the funny to the ghostly, fantasy to adventure, from peace and love to action and the unexpected, from recipes to
carols, whether you dip in or devour, read aloud or read under the covers, there's something in this beautiful lavish book for everyone to enjoy.
Featuring Duncan Ball, Ursula Dubosarsky, Kate Forsyth, Sally Rippin, Susanne Gervay, Michael Pryor, Kim Gamble, Stephen Axelsen,
Pamela Freeman, Libby Hathorn, Nette Hilton, Juliet Marillier, Adele Geras-and many many more fantastic authors and illustrators! Christmas
Press will donate a percentage of the proceeds from this book to Room to Read, an innovative global non-profit which seeks to transform the
lives of millions of children in ten developing countries in Asia and Africa by focusing on literacy and gender equality in education.'
It is available online, but not through Amazon. You can find it at:
http://www.booktopia.com.au/once-upon-a-christmas-beattie-alvarez/prod9780992283858.html
http://christmaspresspicturebooks.com/buying-our-books/
http://www.grannyfi.com/toy-cupboard.html#!/Once-Upon-a-Christmas/p/43536909/category=8815609
http://www.ebay.com.au/itm/like/291265738399?limghlpsr=true&hlpv=2&ops=true&viphx=1&hlpht=true&lpid=107&chn=ps
http://www.berkelouw.com.au/new-book/once-upon-a-christmas/9780992283858/buy-online
http://www.coop.com.au/bookshop/show/once-upon-a-christmas-alvarez-beattie/9780992283858/
****************************************************
****************************************************

JUNE 07, 2014:
The Atlantis Short Story Contest *2014* opens its gates. Authors from all around the world are welcome to enter the one and only contest that offers a criqitue for every participating story!

You can submit your short story here !

Deadline: December 07, 2014 November 30, 2014.

To view the guidelines, click here !


****************************************************
****************************************************
APRIL 18, 2014:
The Atlantis Short Story Contest 2013 (179 short story entries) PROUDLY PRESENTS...
TOP 15
1. Matthew Jones - The soulmate of a devil
2. Jake Sharman - 2077
3. Elena Silanteva - Unforgiving

4. Ng Waii Chii - A Glamour for the Tyrant Queen
5. Rohini Sunderam - Your rebirth, my death
6. Eben Diskin - The Sultry Silhouette
7. Sunion Matheson - Buying Time
8. Pieter Stroethoff - Grandpa's Red Ferrari
9. Bibi Bliekendaal - Recycling Day
10. Cosima Armstrong - European Union
11. Christina Rago - Into the future
12. Tan Kai Sen - The International Observer
13. D.M. Tomkins - Counting
14. Nadia Howe - The Color of Hope
15. Aaron Farrell - An Imagine Nation
TOP 16 - 40 (in alphabetical order)
Alexia Derbas - Getting there before you arrive
Bill Zettler - Whitey and Muhammad
Chad Brown - Great Wheels Turning
Caitlin Whyte - The Final Raid
Catherine Lilai - The dope on hope
Daniel Norrish - The Box
Desley Allen - A BROTHER, A BANK, BOUGAINVILLE AND A POT OF TEA
Elise Miller - Poppet's Island
En Hill - Photogenic Monster
Jamie Scanlon - My time with me
Jennifer Bryce - A Deeper Love
Kathleen Nguyen - If Only For A Day
Ken Dean - The Return of Johnny Scott
Layal Rafeh - THE BIRTH OF MAGIC
Loretto Leary - The Shamrock Tattoo
Mahmoud Samir - Incident on Martin Luther King, Jr. Day.
Malina Douglas - A Slight Diversion
Michael Madden - Son of a TPI
Natalia Clara Wardle - The Great Tankini
Netta Price - Mandy
Nolan Ristau - A Standard Deviation
Patrick S. Clinen - TOWER OF FOG
Raphaëlle Lavielle - Mrs. and Mr. Cockroach Are Lovely Neighbors
Stephen Lawrence Cutler - Marvelous moments in nature
Troy Church - The Mother's Club
This contest was magnificent! There were stories of heartbreak, infectious joy and unfaltering hope.
If we had to give this contest a name, emotional rollercoaster would be it!
We ascertain that the quality of the entries varied heavily though. Some stories were perfectly dramatized,
tightly written and wrapped up with a neat theme. Some stories did not do any of these things.
We hope our feedback helps you in your journey of improving your writing skills. Writers write - it's
as simple as that! You received insightful critiques, ponder about the delineated points and get back to work.
Feel free to tell us what you think about your feedback and please confirm the receipt.
The activity of writing is very enriching, but writing compelling stories is also a craft. Take the time to develop your
voice and you'll find an audience.
And remember: The good things in life are never easy to get.
****************************************************
****************************************************

JULY 10, 2013:
We are delighted to announce that the Atlantis Short Story Contest *2013* opens its gates.
At this point, we would like to thank all those who participated in the last few years.
Those of you who already have participated in the last two years, feel free to send us your
thoughts re. your experience with the contest. We strive for the best - so should you.

We wish you the best of luck and a lot of creative energy!

Authors from all around the world are welcome to enter the one and only contest
that offers a critique for every participating story!

You can submit your short story here !

Deadline: November 30, 2013. There were too many inquiries to respond to in the last few days,
thus the deadline has been extended.
Entries must be submitted no later than Friday, December 06, 2013.

To view the guidelines, click here !

****************************************************

Why being the proud lion doesn't work..>>Click here to read more

****************************************************

As a writer you probably do not get the attention you expect and deserve. It is often the case that the family
and friends do not appreciate your dedication to writing at all.

But writers want to be heard, right? Why else should they sit and carefully type each character. Word by Word.
Sentence after sentence. Writing allows you to create entire worlds and therefore it would be a real pity, if
nobody got the reading pleasure and the opportunity to proceed your thoughts and ideas.

As an unpublished author of fiction work, it is pretty difficult to actually live long enough to experience your
'lucky break'. Whether you're an unpublished short story writer with the ambition of eventually getting your
work published, or you're an screenwriter, a poet or a playwright, etc. To break in, to get your lucky break
without having contacts in the industry, your work of fiction does need to be excellent, otherwise a
pitching (brief oral presentation: 'What is your work about?') opportunity is a lost shot.

Honest feedback really improves the quality of your work and consequently the chances of being heard.
Our goal is to offer a short story competition that provides insightful feedback that the writer can benefit from.
We want to give everybody the chance to become better, as it does not rarely happen that writers are not
ready when the job comes by.




What do you exactly gain by entering the competition?
Every submitted short story is professionally evaluated. The salient point is that we allow you to see what
we think about your short story. We write for every participant's short story a brief, insightful comment
(approx. one page) and include an evaluation table which gives you a quick overview about the strengths and
weaknesses of your work.

The Top 3 participants are awarded with cash prizes. (see above)

The Top 15 participants will get in-depth feedback (2 - 4 pages, depends on the story's length).
The Top 15 participants have the option to get their story published on our website.
At the end of the contest the author will be asked, if she/he wants her/his story to
be published on the website.
In the case that the author wants her/his story to be removed from the website later on,
she/he can write us an e-mail to inquiry@atlantis-shortstorycontest.com .
Her/his short story promptly will be removed then.

The Top 40 participants will be posted on the website with their story's title, name
(and a sharp two-sentence logline, if they want). The author retains all rights to her/his work.

Thank you for visiting the Atlantis Short Story Contest!

NEWS POSTS

****************************************************

NOVEMBER 29, 2012:

In the last few days we have received more inquiries than we could respond to before the deadline for the
Atlantis Short Story Contest 2012. Therefore we extend the deadline to December 16, 2012. Please note that
due to the huge amount of questions coming in every day, it may take up to one week until you get your reply.
Please be patient. We will get back to you as soon as possible.

DEADLINE for the Atlantis Short Story Contest 2012: December 14, 2012

****************************************************


AUGUST 23, 2012:

The Atlantis Short Story Contest 2011 winning participant Edmund Jonah managed to have
his novel published. YESHUA! is an outstanding literary piece that proves one more time
that the law of hard work is no secret. By carefully adding bits of the story's skeleton and
revising them with exceptional perseverance and dedication, Edmund Jonah surely rendered
a work worth to take a look at. Grab your copy here !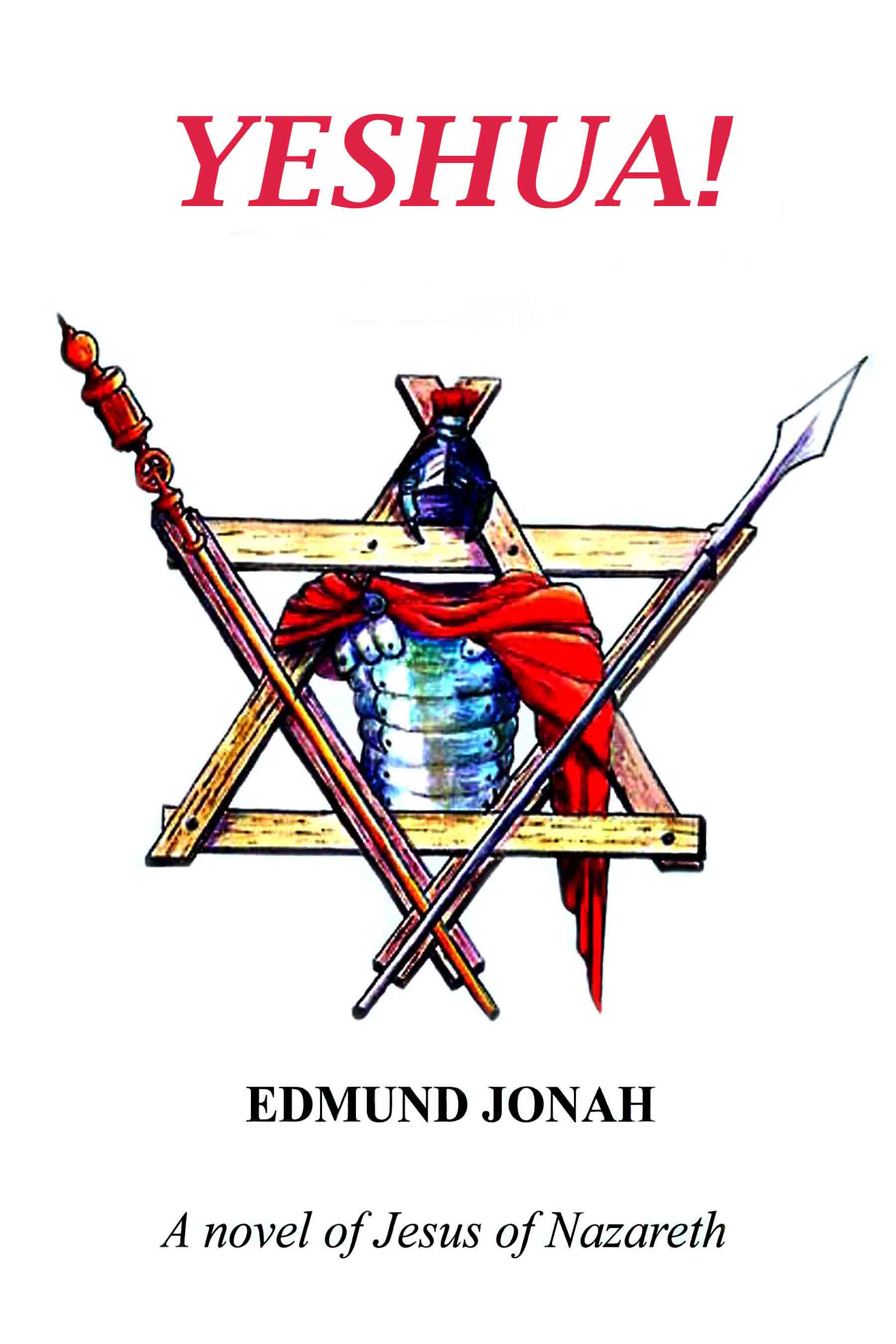 YESHUA! is a re-creation of the life of Jesus, from a new and unique perspective.
Set in Roman-occupied Israel, it places the charismatic preacher in the political context of that
turbulent time when Messiahs sprouted like mushrooms after rain! We meet on terms of great
intimacy the people who fashioned his mind and personality:

YOSEPH, his kind and beloved father, brutally killed by the Romans;
MIRIAM, his practical mother, who is unable to understand her firstborn;
YACOV, the brother who resents him but appreciates his knowledge;
YOSSI, the brother who adores him but cannot accept his philosophy;
YOCHANAN THE DIPPER, who leads him into the central drama of his life;
MIRIAM OF MAGDALA, who loves him passionately but cannot possess him;
SIMON PETER, whose loyalty to him is put to the extreme challenge;
CAIUS, the Centurion who befriends him and then must execute him;
PONTIUS PILATE, the Roman Governor, who convicts him, thus sweeping this epic to its powerful and startling conclusion.

Selected reviews:
"Edmund Jonah has created a spellbinding masterpiece. "YESHUA!" begins with a young
Jesus who grows into the dynamic force that created Christendom and changed the world irrevocably.
Jonah, an Israeli, knows his topic in breathtaking detail, blending his own writing with scriptural
writings into a thoroughly believable narrative. Dramatically and effectively woven into the story
is the on-going political and violent tension between the Jews and the Romans, in the midst of which
this man comes to vibrant, thrilling life. "YESHUA!" is historical fiction at its best."
-Andrew O'Hara, Jimston Journal, USA.

"Yeshua!'s" greatest strength is that it requires the reader to think about the very foundation stone
of his moral and spiritual culture and accept that it has no real supernatural basis; that the Messiah was not,
in any sense, what Western culture understands. This is a quietly corrosive attack, like the sea, and therefore,
something deep inside the Westerner is alarmed by it. This quality will one day make it an important book.
-Conor Corderoy, Agent &Author, U.K.

About the author:

The author was born in Calcutta, India, the second of two sons of Iraqi Jewish origin,
and educated by Belgian and Canadian Jesuit priests from whom he got his interest
in Jesus. He moved to London, England at the age of 22; then 10 years later to
Tel Aviv, Israel, where he now lives.
The figure of the Christianized Jew fascinated him and this book is a labour of love
that took more than three decades to bring to as close as he hoped it would be.
He has taken two courses in creative writing, one in London and one in Israel.
He lectures very successfully on "Yeshua ben Yosef, the Jew who became the God of
the Christians – How did it happen?"
The lecture enlarges on the scope of the book by explaining how Christianity
really got started. He has had several stories, poems and articles published, as far
afield as in Canada, New Zealand, India, U.K. the USA and Israel.



How to participate in the Atlantis Short Story Contest 2012:




You can submit your short story here !

>> Deadline: November 30, 2012.

To view the guidelines, click here !

****************************************************



****************************************************

JULY 24, 2012:

Recently we have received multiple inquiries regarding the rights that are attached to your short story.
Yes, authors retain all rights to their short story.

However we always recommend to copyright or register your work, for instance with the wgaw.
Some people complained that we didn't respond to their inquiries. We did answer their e-mails,
however you should make sure to check your spam folder once in a while. E-mails
might be misplaced, especially if you've never received one from us before.

Inquiries are usually replied to within 1 - 4 business days.
If you have questions, simply contact us.

You can submit your short story here !

>> Deadline: November 30, 2012.

To view the guidelines, click here !

****************************************************



****************************************************

JUNE 23, 2012:

The Atlantis Short Story Contest 2012 is an international contest. We were repeatedly asked, whether
writers from the most distant places in the world may enter the competition. Yes, they may!
However stories have to be in English and meet the guidelines.

We are looking for unique stories, as writing is putting together words in a new, refreshing order.
It's about recombination of elements that people have been passing over from generation to generation.
Literature is the media to culturally express oneself, as it offers writers distinct possibilities to create
fictional worlds straight on a piece of paper. And it's very ambivalent, because each reader
experiences a theater in her/his mind which never is equivalent to someone else's.

What should you write about? There is no theme or genre restriction, you can write
whatever you like. Usually people write about what bugs them the most or topics
they feel strongly about. And that's the way to do it. Stories will be convincing, if
the writer is attached to the theme in some way, so your intuitive decision to
write about what you care about always make a good story.

If you have questions, simply contact us.

You can submit your short story here !

>> Deadline: November 30, 2012.

To view the guidelines, click here !

****************************************************


****************************************************

APRIL 15, 2012:

The Atlantis Short Story Contest *2012* opens its gates. Authors from all around the world
are welcome to enter the one and only contest that offers a criqitue for every participating story!

You can submit your short story here !

Deadline: November 30, 2012.

To view the guidelines, click here ! Word limitation has been increased to 2,500 words!
(Is my story too short now?)

****************************************************



older posts:

****************************************************

APRIL 04, 2012:

WINNERS of the Atlantis Short Story Contest 2011 are officially announced! Congratulations!


****************************************************